Isn't it FANTABULOUS?!?!
I would like to thank Miss Jena Snowden for my blog's new look, my signature, and button! I'm so excited to share it with all of my "bloggie" buddies!!!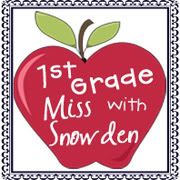 If you haven't been to Miss Snowden's blog, you must check it out!
Thanks again, Jena...I LOVE IT!!!!