So during the first of my many blog searches this morning (aka stalking teachers w/great ideas) I came across a 4th grade blog (I have no clue how I got there) Go Fourth With Mrs. Owens. Any who, not only is Rachel (aka Mrs. Owens) offering a fantabulous 31 All-in-One Tote giveaway, but she has a great idea for displaying books in your classroom library. Maybe I'm late to the party, but she uses a dish drainer...uh, PERFECT! Easy to find and relatively inexpensive! I've borrowed the pic below and linked it to her blog:
Also, don't forget to head over to her blog and sign up for your chance at a great 31 tote!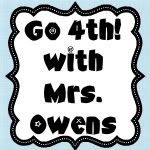 I'm feeling like it must be
Christmas in July
because there are soooo many great giveaways right now! Which gives me an idea...I'll fill you in soon (maybe)!